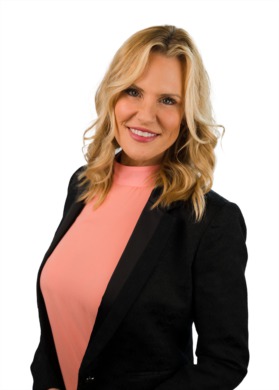 Rebecca Souza has lived in Louisville, KY all her life.  She never plans to leave because this city has all she needs from friendly residents, excellent restaurants, beautiful parks and plenty of recreation, not to mention so many wonderful friends.   She attended the University of Louisville for her undergraduate degree where she also played field hockey for UofL and was team captain and four year letter winner. Rebecca then went to Bellarmine University where she achieved a doctorate degree in Physical Therapy and worked as a PT for 15 years.  She has wanted to be a real estate agent since buying her first home in 2000 because it was such a special event. The realtor who helped her was such a wealth of knowledge and so helpful that it put her at ease during the process.
Rebecca decided to take the leap into real estate because she loves helping others.  She chose PT for this reason as well but she is ready to move into real estate since it's something she has always wanted to do.  Being a college athlete and team captain, she is comfortable taking the lead and strives to succeed at all she does.  She feels that will give her an edge to attain what is best for her clients.  She truly enjoys getting to know new people and discovering what is important to them because she has been through the home buying process several times and knows how stressful it can be.  
Rebecca has been married for 2 1/2 years and has an 18 year old step daughter and a 7 month old boy as well as a border collie named Koa.  She likes to serve at her church, Southeast Christian and she signed on as a Big Sister to Stefanie in the Big Brother Big Sister program in 2014. She likes to spend her free time outside hiking, playing sand volleyball, traveling and recently began drum lessons.