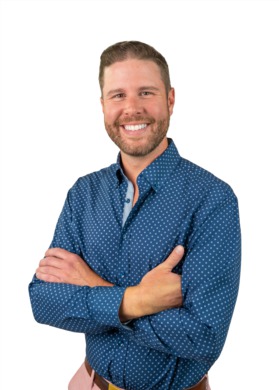 Grant Petersen, Realtor®
When I think of Kentucky, I think of home. I was born and raised in Louisville, KY and don't plan on leaving. I met my wonderful wife Alea at the University of Louisville. I have served for a House of Representatives member in Frankfort. I have hiked and climbed the beautiful mountains in the Red River Gorge. I've fished the waters of Kentucky Lake, and jumped out of an airplane in Elizabethtown. No matter where my adventures in Kentucky have taken me, I am always reminded just how beautiful this place really is. I have made some of the most incredible lifelong friends and memories here. This is home. 
Because I love this place so much, I want to help you with your home here too. No matter where you are in your journey to sell or buy a home, I'd love to connect with you; whether that's at your favorite local coffee shop or by phone. I really enjoy meeting new people!
I've been a realtor for almost 5 years, and I believe I've crafted an amazing and efficient experience for my buyers and sellers. Ranked as a Best of Zillow agent, I aim to maintain the 5 star rating I'm known for, making sure you get exactly what you need during this important move in your life.
---
"I just used Grant to buy my second home and sell my first. I used him again because he did such a fantastic job the first time around and he didn't disappoint this time either. His knowledge of the market and the process of buying and selling is second to none. He made the more difficult parts of the process easier to work through and the easy parts he made almost effortless for me. You would definitely be hurting yourself and the chances of getting the home you want if you use someone else in my opinion. I will definitely be using Grant to buy a home again if I ever have to." – Jason
---