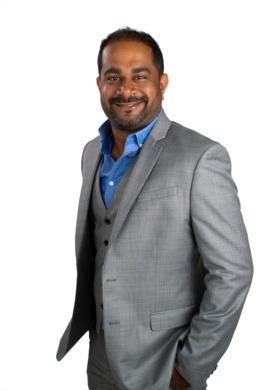 Meet Gibin George, a proud New Delhi native who embarked on a journey that brought him from the bustling streets of India to the vibrant city of Louisville. After completing his high school education, he and his family made the move, marking the beginning of a remarkable chapter. 
Gibin's academic pursuits led him to the University of Louisville, where he successfully obtained both his Bachelor's and Master's degrees in Business. With a deep-rooted connection to the city, he has proudly called Louisville home for an impressive span of 17 years.
Beyond his academic achievements, Gibin is a dedicated restaurateur. He has left an indelible mark on Louisville's culinary scene by owning and managing two iconic diners: the historic "Twig & Leaf" and the current venture, D. Nalleys Diner. Recognizing the profound impact dining experiences can have on people's lives—whether they occur daily, weekly, monthly, or yearly—Gibin revitalized these establishments, earning the prestigious title of Kentucky Colonel. His accomplishments were further acknowledged in 2022 when he was honored with inclusion in the Marquis Who's Who Biographical Registry.
Having experienced firsthand the pivotal roles he has played in his customers' lives over the past 8 years, Gibin has witnessed the transformative impact he brings to his clients' lives. He firmly embraces the profound significance of real estate choices, spanning residential and commercial pursuits, including buying, selling, and investing. His commitment to ensuring your needs are not just met, but exceeded, is unwavering.
Beyond his professional endeavors, Gibin's passion for cricket, the second most widely played sport in the world, shines brightly. He has actively participated in numerous tournaments across the USA, with a particular focus on the Midwest.
Embrace the opportunity to align yourself with Gibin George's unwavering dedication to excellence and an unyielding commitment to transforming your real estate aspirations into reality.