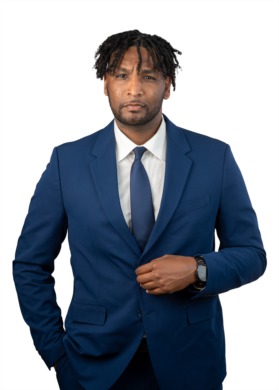 Emmanuel Clack was born and raised in Louisville, KY. He graduated from Ballard High School and completed his undergraduate degree at Western Kentucky University. 
Emmanuel is the founder of 26 Dreams Production which is a media company created to publish literature as well as digital content for brands and entrepreneurs. 
Emmanuel created the Lois Marie Clack Foundation in honor of his late parents.  LMCF is geared towards creating program and providing resources for children and young adults. 
Real estate has always been a lifetime dream for Emmanuel,  one inspired by his late Uncle and Godfather Minor Daniels, who was the first person Emmanuel ever knew who owned various homes around Louisville. 
Emmanuel joined Homepage Realty in 2023 in large part because of the close knit family atmosphere. Emmanuel created 26 Dreams Realty with the goal to build upon that mantra of family while paying homage to his family. His focus is to continue to build generational wealth while serving his community and assisting others with reach their goals and dreams. Contact him today to get your real estate journey started.