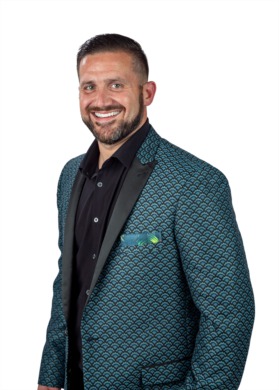 Benjamin brings fifteen years of experience in excellent customer service and a commitment to work
hard, listen and follow through. He provides quality service to build relationships with clients and more
importantly, maintain those relationships by communicating effectively. He truly cares about making a
difference as a real estate agent. His priority is to make sure his clients are satisfied and comfortable
with the real estate process. He listens to his clients' wants and needs in order to achieve the best
outcome in every transaction. He strives to ensure that the buying and selling process is fun, easy and
stress free. His clients can count on him every step of the way.
A lifelong resident of Kentuckiana, Benjamin loves all the things that make Louisville such a great place
to work and live!
Benjamin enjoys spending his free time with his family. He loves the outdoors, boating, sports, and
spending time with his pets. Benjamin is a former high school and college standout baseball player and
is an avid Cincinnati Reds fan.
Benjamin is also continuing his education and is in the process of obtaining his bachelor's degree in
marketing.