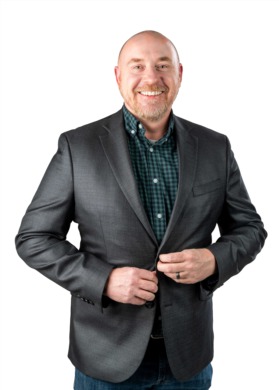 Alex is a native New Yorker who was transplanted into Kentucky nearly 20 years ago by his time spent serving in the Army at Ft. Knox. The picturesque landscape and people of Kentucky impressed him so much that he decided to make this his forever home, which he shares with his wife, their cat Samson, and dog Sierra.
He has worked in numerous fields over the years but decided to get into Real Estate because he believes that Buyers and Sellers have been underserved by many in this business and deserve better representation. He is of the belief that his clients deserve to have someone who will listen to them, guide them, and be an advocate for what is best for them during what is likely the largest financial transaction of their lifetime. Alex makes it his duty to serve his clients to the best of his ability. Alex loves helping his fellow Veterans find new homes and enjoys assisting first-time buyers as they work their way through the process. He is open to working with everyone and always accept new clients and referrals.
In his off time, you can likely find Alex and his wife at live concerts or at a ball game, the movies, out for a run, exploring our city, or enjoying time with their friends. Alex is a tattoo "enthusiast" and collector, and his love for comic book related art is evident when you meet him
.